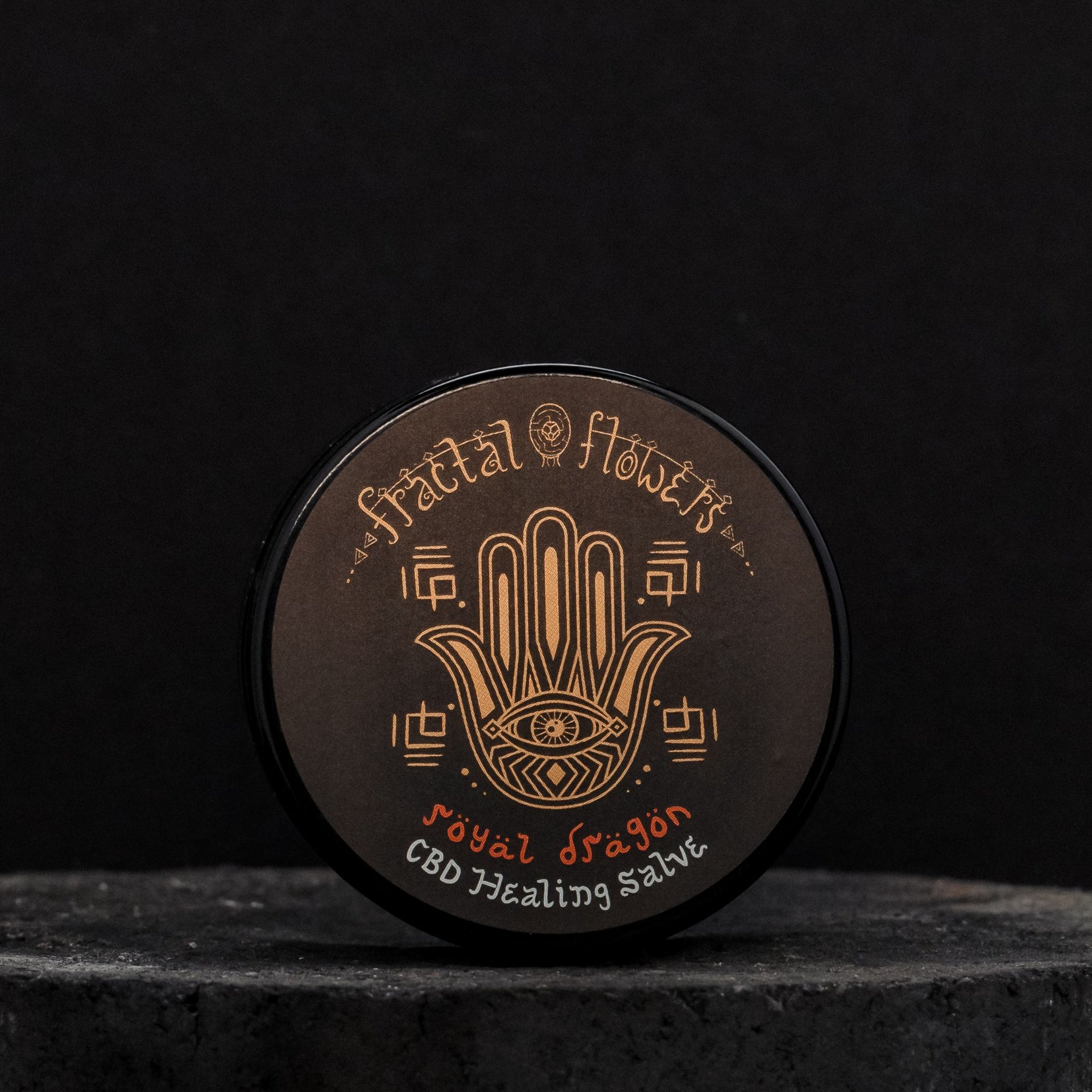 Royal Dragon Herbal Salve
+Benefit : An ancient blend of resins and full spectrum Cannabidiol oil crafted to support healing the skin.

+Suggested Use : Rub generously on the skin for relief from skin irritations. May help with: rashes, fungal infections, eczema, sunburn, cuts & scrapes (don't use on open or oozing wounds).
+Ingredients : Full spectrum Cannabidiol oil, Cocos nucifera (Coconut oil), Extracts of: Boswellia Sacra (Frankincense, Hojari, Seratta, Dalzielii, Carterii),  Commiphora myrrha (Myrrh), Dracaena cinnabari (Dragon's Blood), Beeswax, Shea Butter, Vitamin E (Non GMO)
All ingredients are ORGANIC // WILDCRAFTED 

30 ml: 100+ mg Cannabidiol
50 ml: 200+ mg Cannabidiol