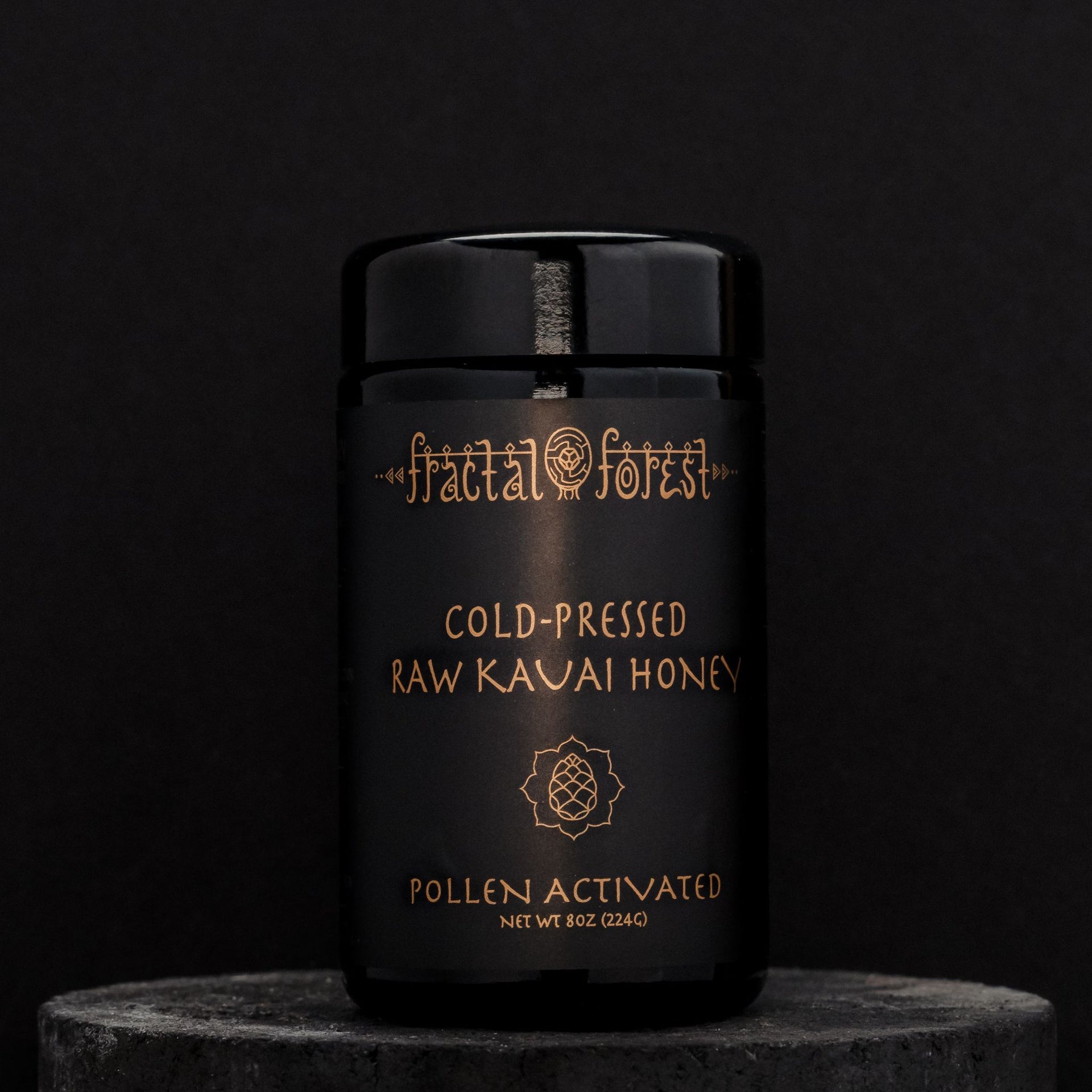 Raw Bio-Active Honey 
A powerful antimicrobial, mineral rich, prebiotic healing superfood.  
Sourced from sustainable apiaries across the north shore of the Kauai. These bees have access to plants containing some of the rarest pollen on the Earth, gathering their nectar from Kauai's thriving biodiverse ecosystem. 
Cold pressed from free-formed combs creates a honey containing 200,000 fermented pollen particles per gram. Our honey contains vitamins A, C, D, E & K. B-Complex as well as 80 different substances important to human nutrition. 
+Key Benefits:
-Nutrient dense
-Raw + Bio-active
-Cold pressed
-Healing superfood
-May support immune health 
+Ingredients: Raw Kauai Honey 
All ingredients are organic or wildcrafted. All natural; no additives, ever. 
+Suggested Use: Add 1 teaspoon to a cup of tea, your favorite elixir, or a superfood smoothie. Apply topically to support radiant healthy skin. Take a small spoonful 1-2 times daily as needed for additional immune support.
8 oz | 200 ml Miron glass